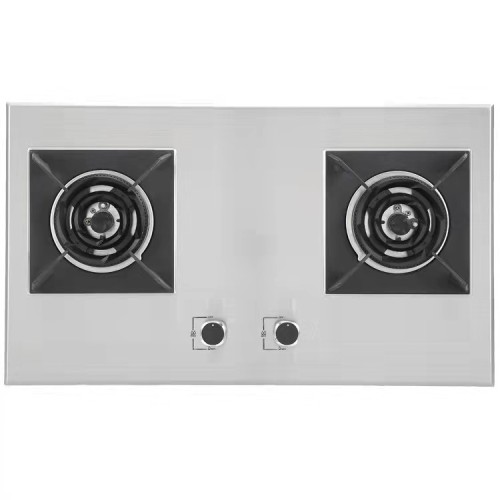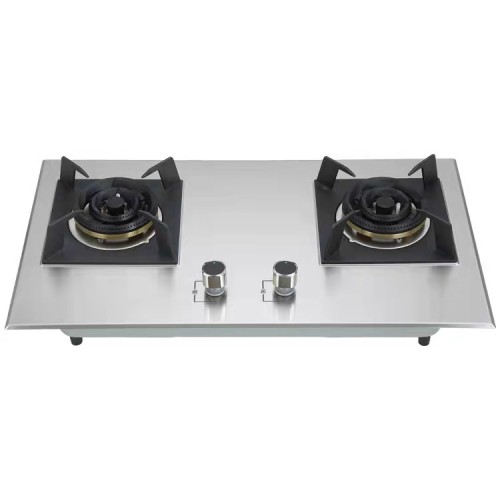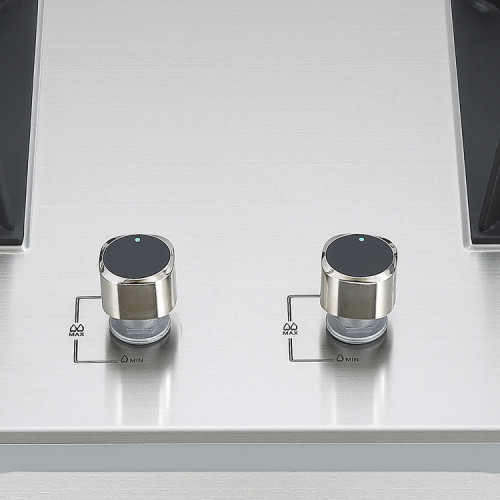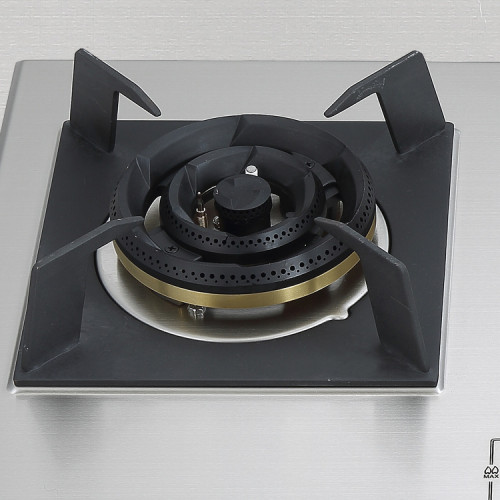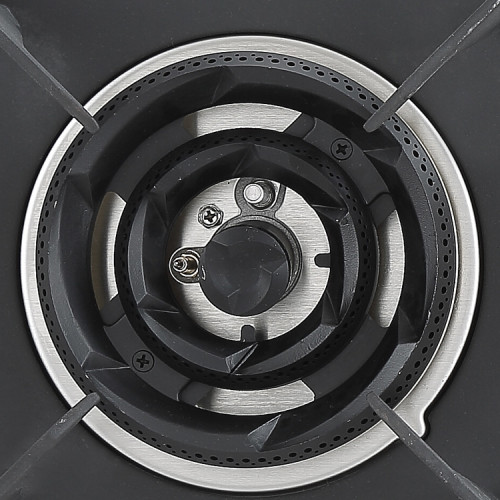 760mm LPG Portable Cast Iron Stainless Steel Gas Hob Built-in 2 Burner
Item specifics
Panel

Stainless steel
Burner

Aluminum
Burner Cap

Aluminum
Pan Support

Cast iron
Knob

Metal
Overall Dimensions

760*450MM
Description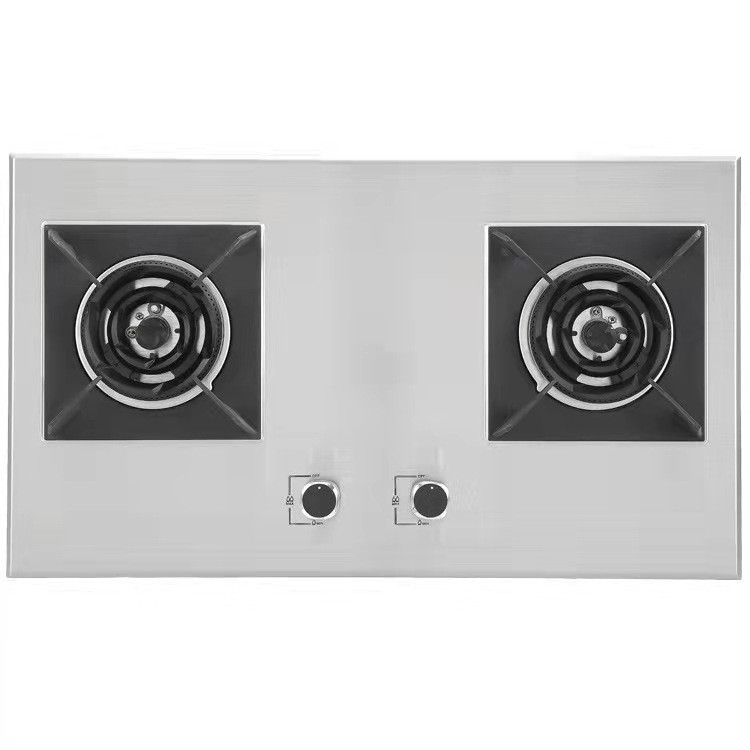 Specifications:
1.2mm Stainless steel panel;
With 2 aluminum burners;
Heavy cast iron pan support;
Copper burner base;
Aluminum burner cap;
SS water tray;
Pulse ignition;
Copper gas pipe;
With safety device;
Metal knobs
G.W: 12.8KG
Product size: 760*450*190mm
Built-in size: 630*350mm
760mm LPG NG Portable Cast Iron Stainless Steel Gas Hob Built-in 2 Burner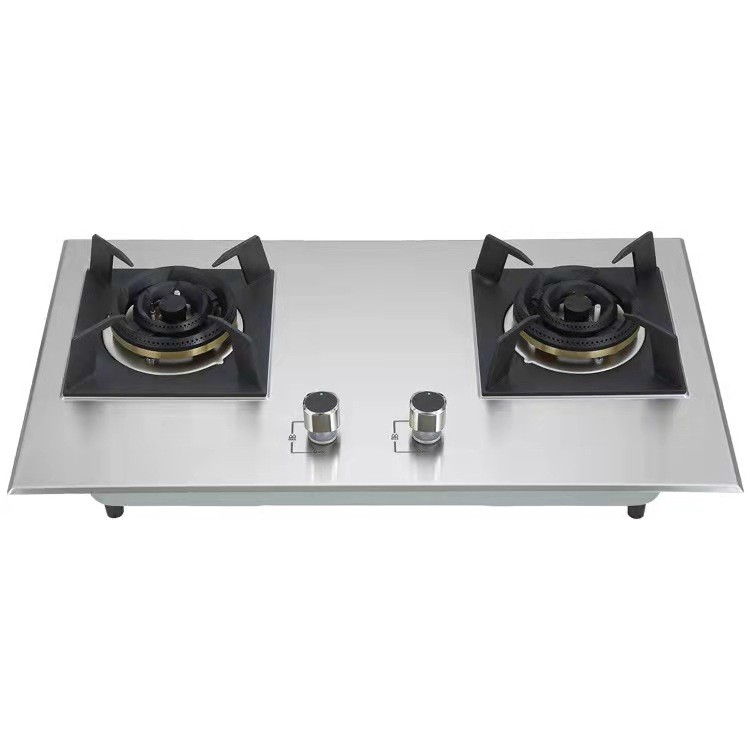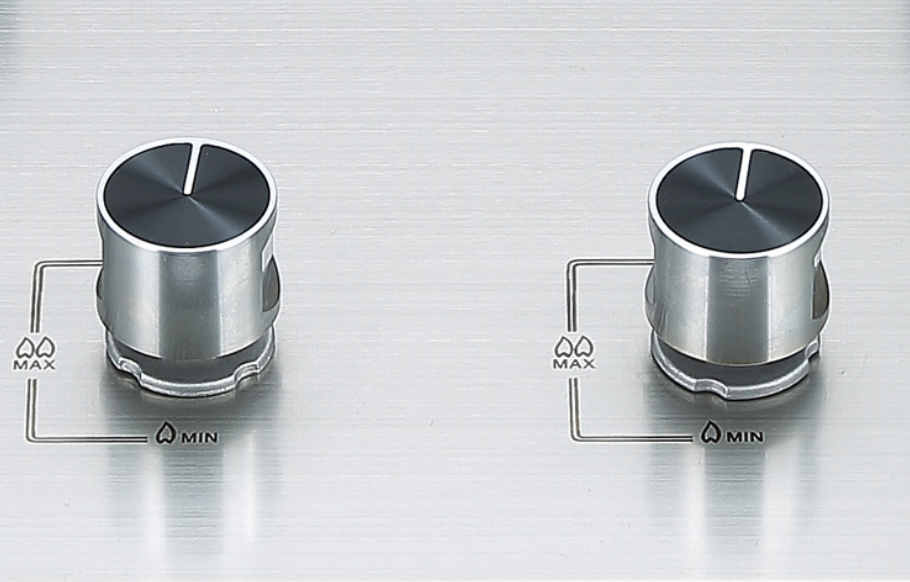 The new 76cm built-in gas hob on Steel Cooktop from ALK offers a seamless design for the integrated kitchen, with 2 burners sitting below the countertop for a smooth line. This gas hob is subtle, unobtrusive and designed to match the family of ALK kitchen appliances. The power levels are for cooking everything from a slow simmer for sauces, to an intense heat for steaks and stir-fries.
The heavy cast-iron pan supports not only keep your pans safe and stable during cooking. They are also removable for easy clean after cooking. Control the heat with the front rotary knob and get your stews bubbling in no time. For added peace of mind, there is a Flame Failure safety device set to each burner.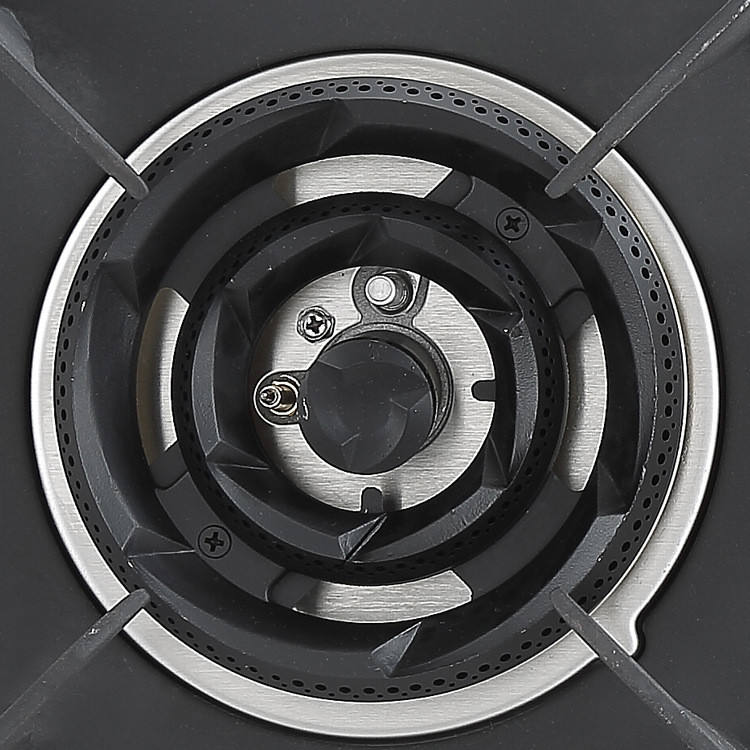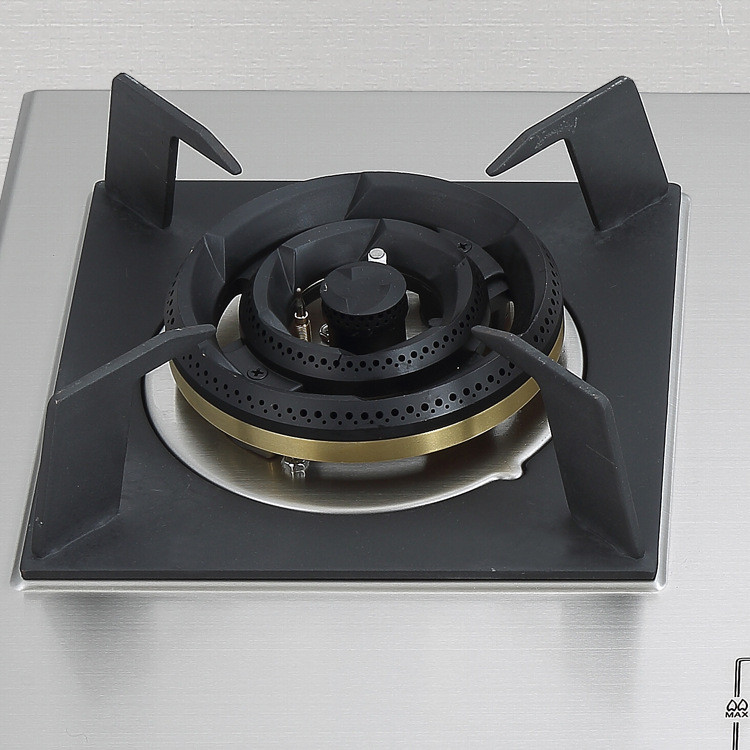 The brushed stainless steel panel offers a modernist aesthetic with a design for durability, matching the rest of your kitchen appliances. And by turning the dials for the auto-ignition system, the flame ignites quickly and safely. Sealed aluminum burners keep liquid from seeping into hard to clean areas so you can cook precisely and stir confidently without concern for spills.