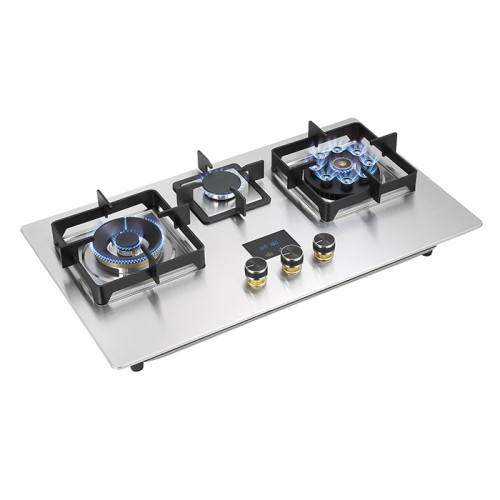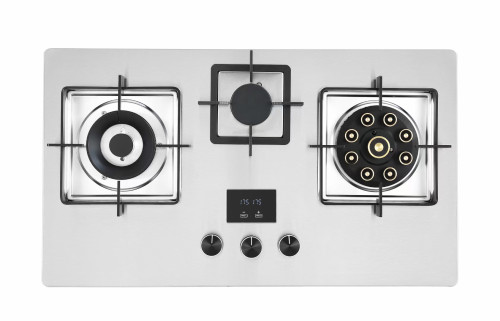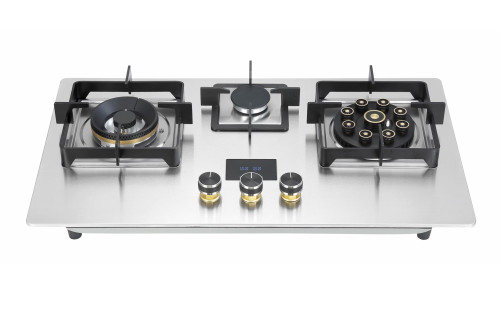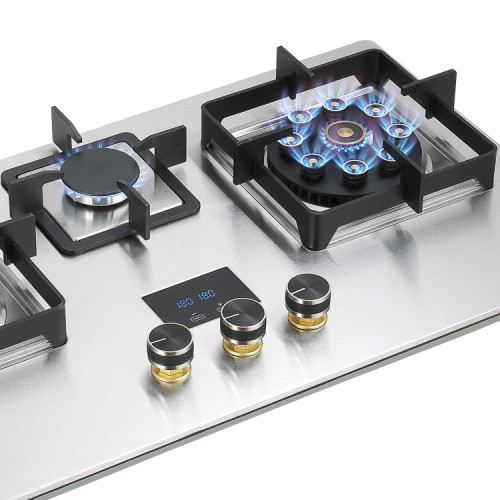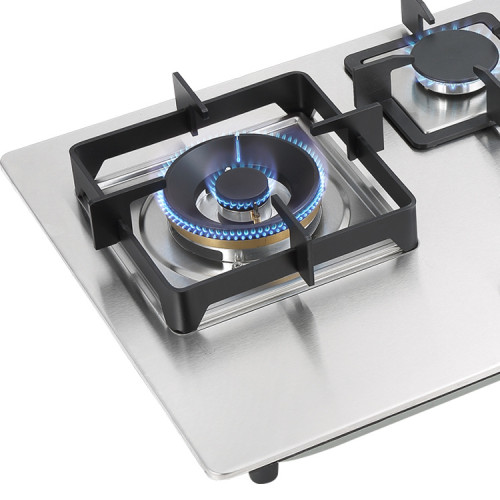 Silver Built in Gas Hob Made in China with Stainless Steel Cooktop with 3 Burner 75cm
Item specifics
Panel

Stainless steel
Burner

Aluminum
Burner Cap

Copper
Pan Support

Cast iron
Knob

Metal
Overall Dimensions

750*430*190mm
Description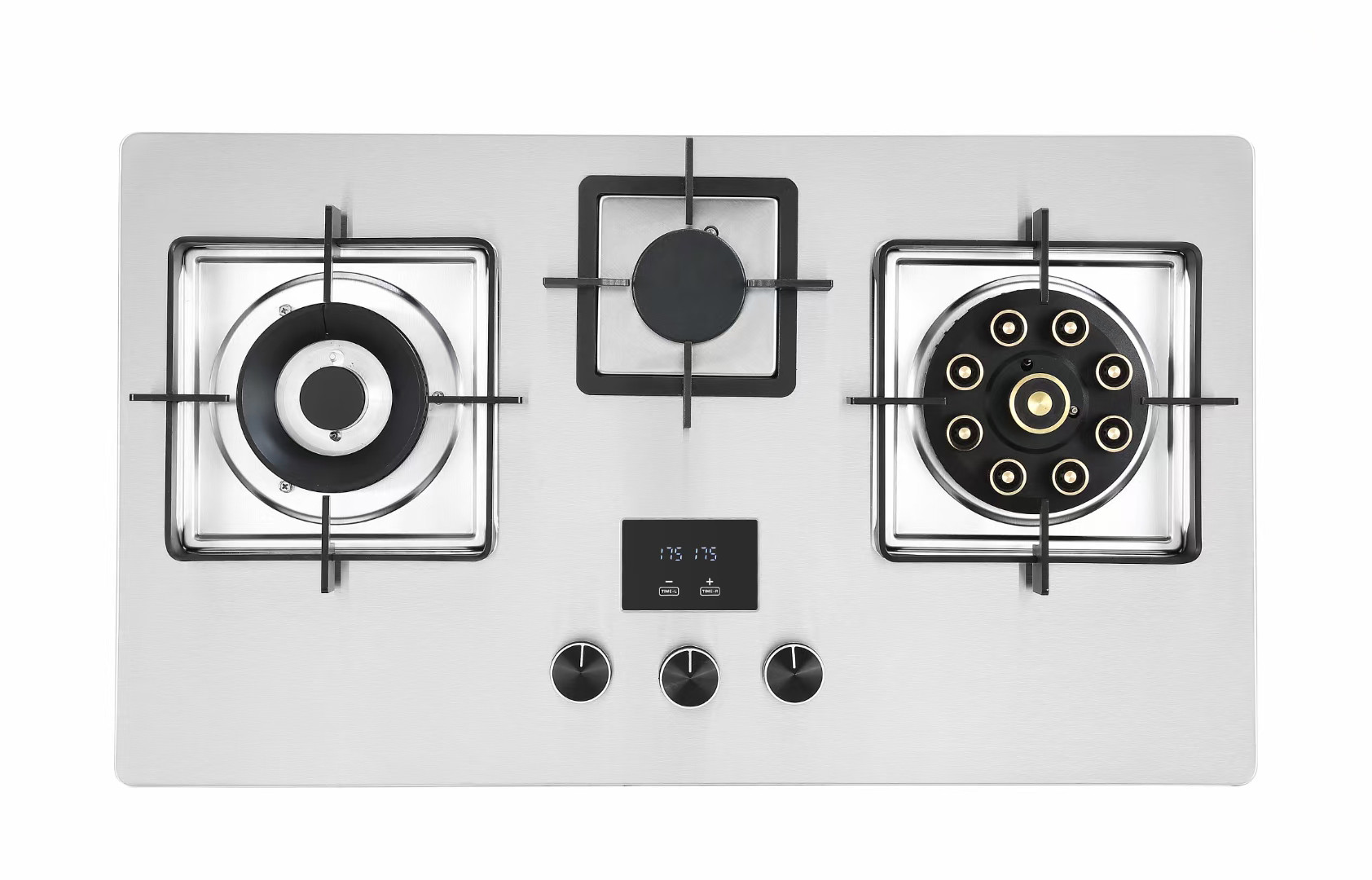 Specifications:
Stainless steel panel;
With 3 burners;
Heavy cast iron pan support;
Aluminum burner;
With time set system;
Copper burner cap;
SS water tray;
Pulse ignition;
With safety device;
Metal knobs
Built-in Gas Hob with Stainless Steel Cooktop with 3 Burner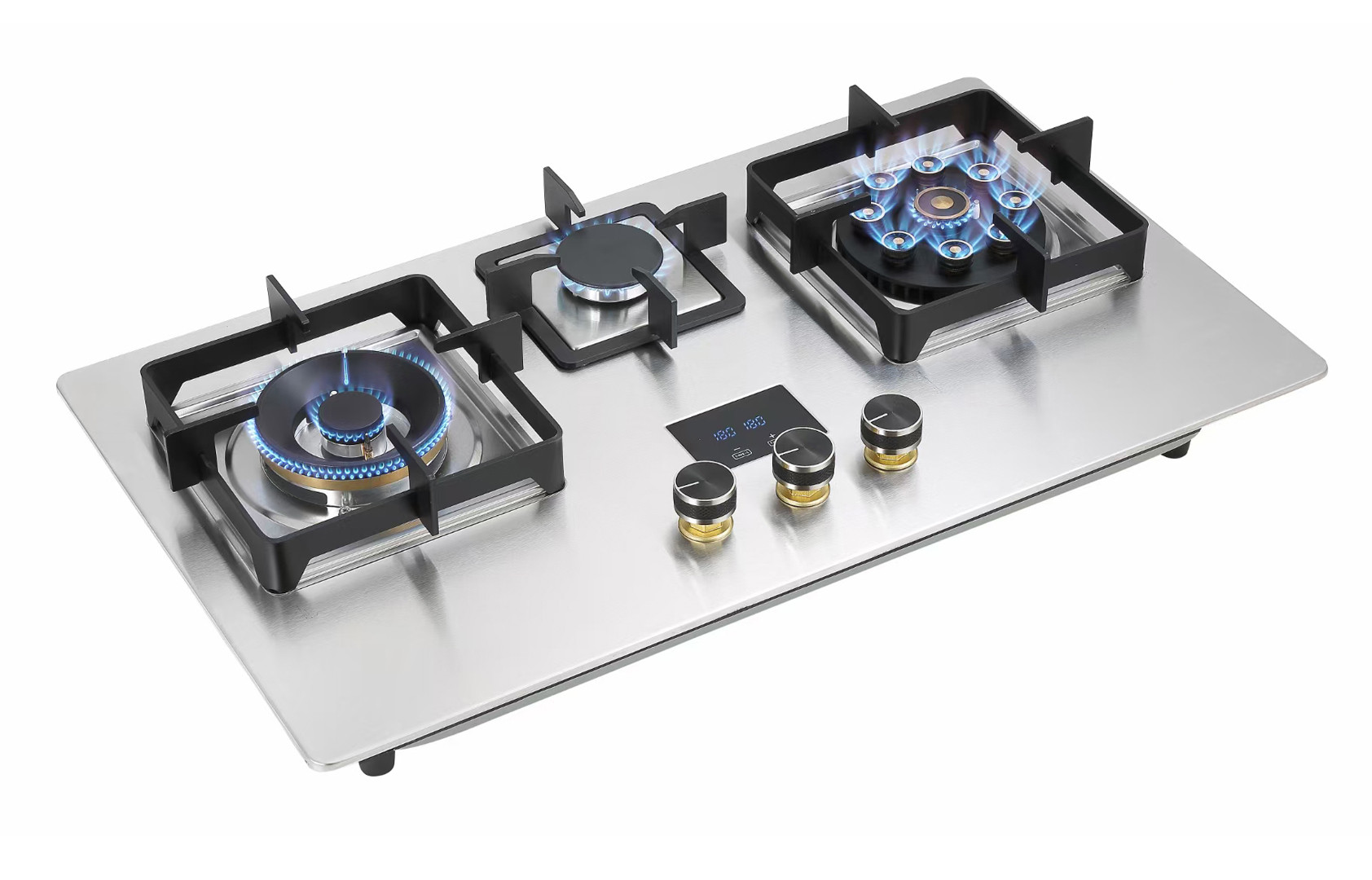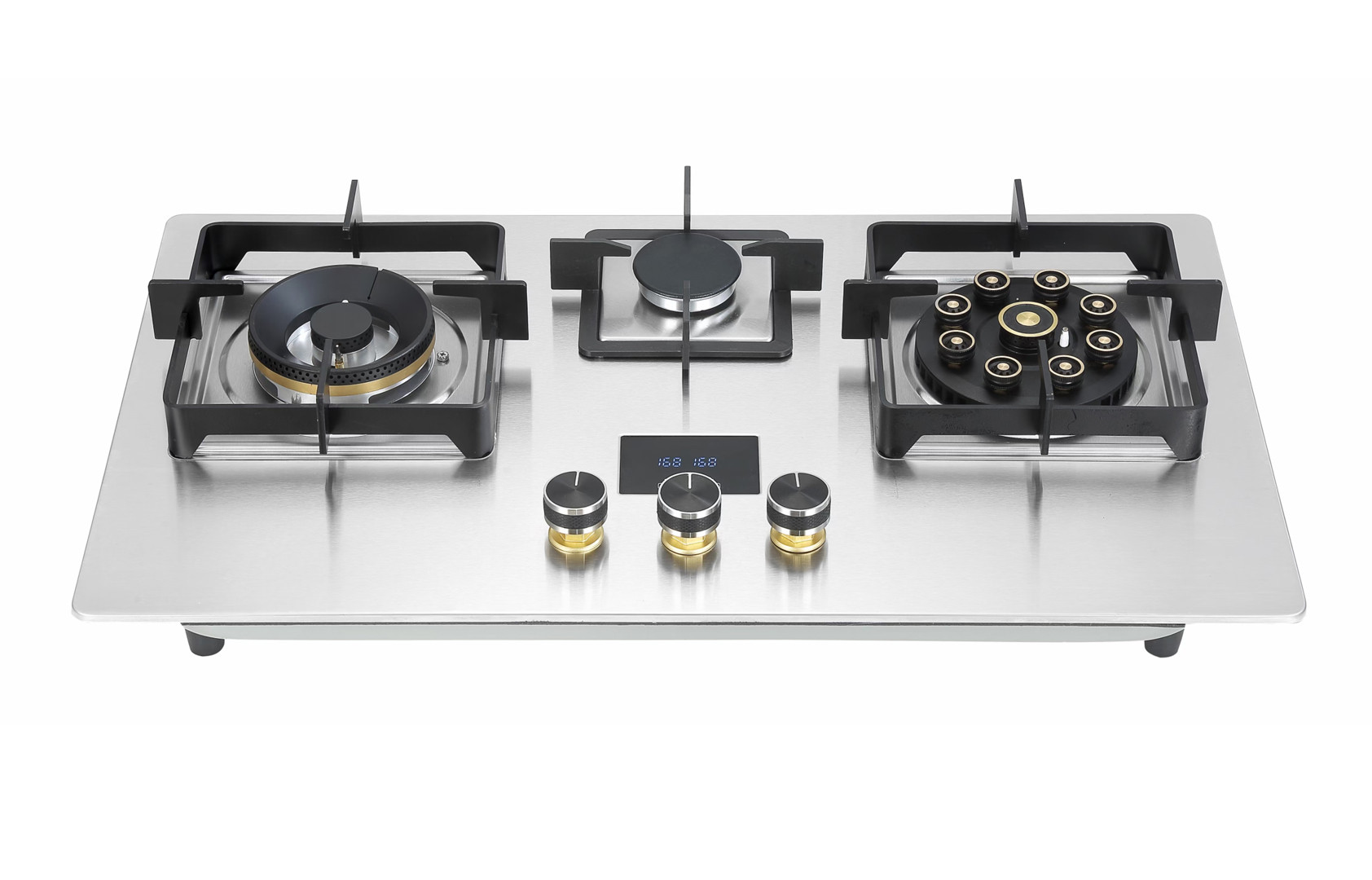 Take charge of your cooking experience with ALK gas hobs. The G817 stainless steel gas hob delivers heat on demand to sear flavor and juices into main dishes, while the simmer burner on this 75cm stainless steel gas cooktop allows for delicate control of savory sauces and soups. And this 3 burner gas hob will clean with ease thanks to features like the dishwasher-safe knobs and heavy-duty cast-iron pan support.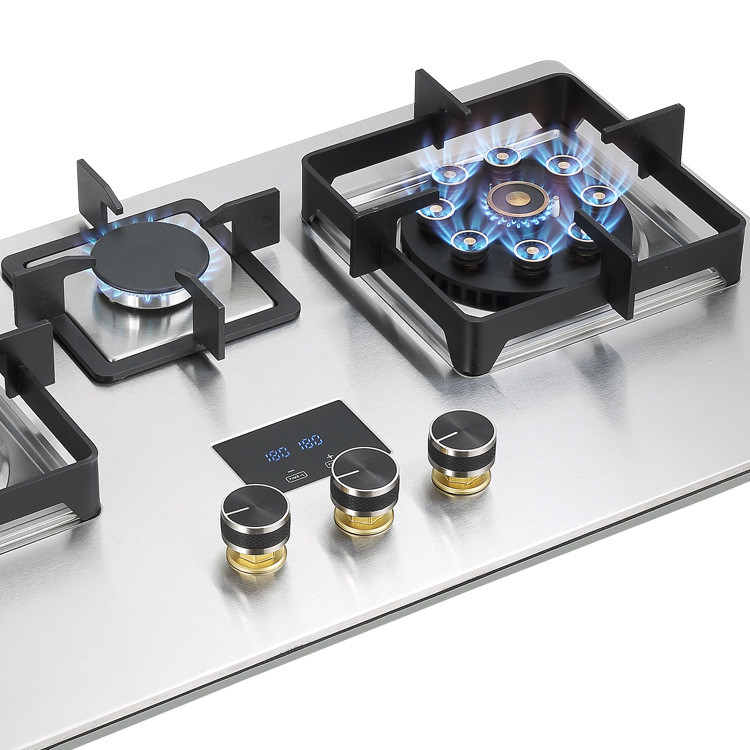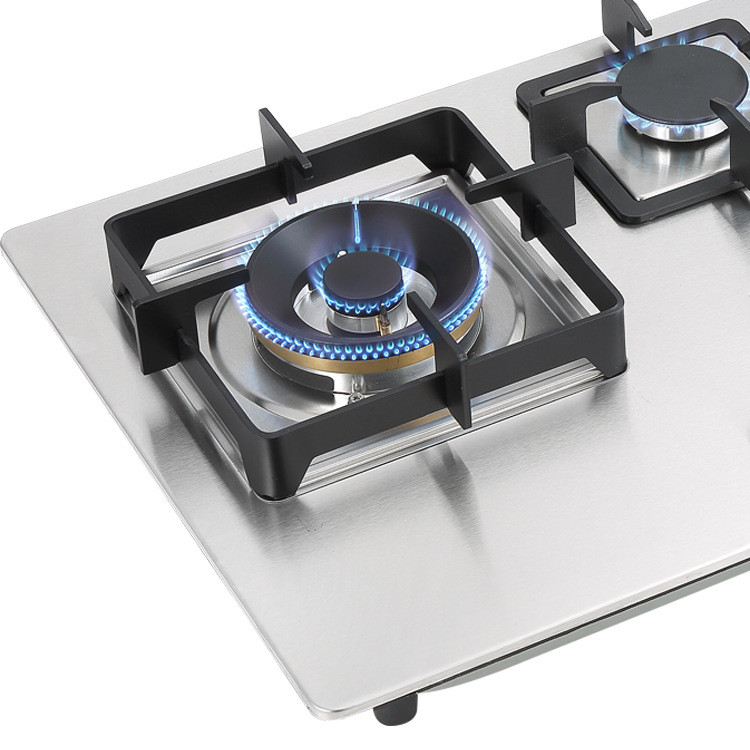 This gas hob comes with an auto electric ignition system that makes your cooking experience hassle-free. The heavy cast iron pan support accommodates all kinds of utensils while the sturdy and brushed stainless steel panel makes it perfect for your contemporary kitchen and cooking styles. Its big power gas burners make your cooking more quickly and easily. The right gas burner offers 5.2KW, and the left gas burner offers 4.5KW. The middle burner offers a low power for soup or sauces. Perfect meet your different needs.